A California company has unveiled prototypes of its new accordion-shaped condoms specifically designed for receptive anal intercourse as well as for men and women, and projects that the condoms will go to market in 2015 pending approvals. [Images and video may not be suitable/safe for work (NSFW).]


A California company, Origami Condoms, is planning to roll out a new condom specially designed for anal sex to the market in 2015 pending regulatory approvals.

The accordion-shaped device is the first to be made with injection-molded engineered silicone instead of conventional latex or animal skin. In addition to the Origami R.A.I. (Receptive Anal Intercourse) condom, the company's range also includes the Male Condom and Female Condom, both of which share a similar accordion-like design.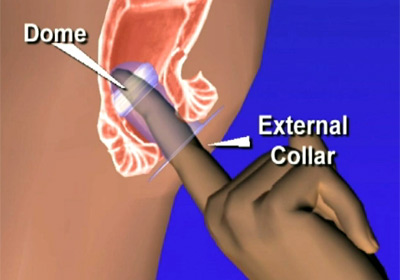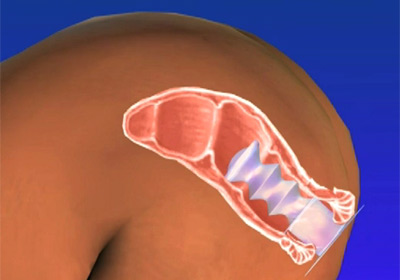 The Origami Condoms' website states the O.R.A.I condom is "intended to facilitate a pleasurable and safe experience for both partners, increase its acceptability, improve sensation and comfort, and influence consistent condom compliance for those who engage in anal intercourse and are at risk for contracting HIV/AIDS, and STI/STD." And to "provide a receptive partner with the initiative to use a condom without negotiation."

Last month, the Bill and Melinda Gates Foundation mentioned the new company on its blog saying: "Origami Condoms provides an excellent example of a private enterprise focused on new condom design to promote consistent use by emphasizing the sexual experience." The foundation is offering a US$100,000 startup grant to innovators to reinvent "the next generation condom that significantly preserves or enhances pleasure" and promotes "regular use."

Before the condom reaches the market in 2015 as the company hopes, it must be approved by the FDA, the WHO and C-Mark (EU) to meet rigorous safety standards. The company also announced on its site that it will launch its crowdfunding campaign on Indiegogo on May 7.

ORIGAMI Receptive Anal Intercourse Instruction from ORIGAMI Condoms

Interview with the Inventor from ORIGAMI Condoms
"In 1993, I had a life changing incident, a broken condom and a HIV diagnosis.

This drastically changed my view about condoms," inventor Danny Resnic said.